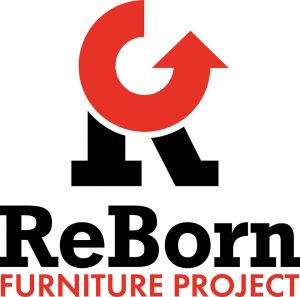 1) What is the ReBorn Furniture Project?
The ReBorn Furniture Project is a social enterprise, founded in 2016 by visionary entrepreneur Alex Srilal, which aims to provide a unique and comprehensive solution to the problem of furniture wastage. Every year over 500,000 tonnes of re-usable furniture is taken to landfills. This costs UK government millions in taxpayers money, however, the true cost of this wastage is much more concerning. We are speaking of course about the enormous damage that this has on our environment. Furniture makes up more than 42% of all bulky waste in the UK. The more furniture that is needlessly going to the landfill, the higher our carbon footprint, which in turn costs us more tax money to deal with the environmental damage.
This is a serious problem that must be addressed by working with charities and an environmentally conscious community to change the fast-fashion culture in the furniture industry and to change people's perception of the second-hand furniture market.
Our Ethos – People, Planet, Profit.
As a social enterprise, we are equally concerned with the benefit of the local people in the community and with protecting the planet from environmental damage, as we are with making a profit.
2) Our Community Interest Projects
The ReBorn Furniture Project is passionate about playing our part in helping our local community in whatever way we can. That's why we are so excited to be working closely with local charity organisations that provide the homeless with a place to live. We know that furniture is massively important in making a building a home. That's why we provide essential furniture at a very nominal price to these charities for these people who need it so desperately.
We also provide a free collection service for the very elderly and the disabled. For these people who are unable to move furniture themselves, the process of getting rid of their unwanted furniture via the council is complicated and inconvenient. We also don't want these individuals to have to pay out large sums of money to have their furniture removed by a private service provider, who unlike us will often take that furniture straight to the dump, contributing to the problem of furniture wastage.
3) The Reborn Workshop and ReBorn Restorers
Working with the local community is a fundamental aspect of the ReBorn Furniture Project. That's why we have developed a strong working relationship with local furniture designers and restorers who we like to call 'ReBorn Restorers'. These wonderful people are tasked with redesigning and restoring everything that we collect from charities and individuals. In return, they receive a cut of the profit once the furniture that they have worked on is sold. They understand that in order to shift attitudes towards second-hand furniture we must work together to create environmentally sustainable, quality products to appeal to modern consumers. This is unique to the Reborn Furniture Project. Unlike charity shops, we are able to accept furniture that is not in perfect condition for repair because we have the necessary expertise and workshop facilities.
In the future, we will be working with colleges and schools all over the UK to allow students who are participating in furniture repair and upholstery courses to work as ReBorn Restorers. This will allow them to come to our workshops, gain experience in upholstery and design and earn some money all while contributing to their local community in a meaningful and practical way. While our ReBorn Restores currently work exclusively with solid work furniture, we are planning on expanding our operations in the near future to allow us to work with textiles and other furniture materials.
4) How Your Purchase Benefits the Community
We want to be completely transparent with our customers. The ReBorn Furniture Project is a business. We are, in part, concerned with making a profit. Were not ashamed of this, precisely because this is not all that we are concerned with! By purchasing furniture from us you are helping us to help you, your local community and the environment. Your money allows us to continue working on our community projects and continue the fight against the epidemic of furniture wastage. We want provide you with great furniture and use some of our profits to put a dent in our carbon footprint by recycling furniture, saving it from damaging the environment and saving you, the tax payer, millions spent in managing the bulky waste going to land fills.
5) ReBorn Furniture Super Store
Let's face it. The selection of furniture available at second hand or charity shops is more often than not extremely limited; a bed here, a wardrobe there, an old sofa in the shop in the next town. This means that if a consumer wants their custom to go towards an environmentally conscious or charitable cause they have to compromise on style and variety, right? WRONG!
The ReBorn Furniture Super Store is massive in every sense of the word. It provides a huge range of furniture for every room in a variety of styles and prices. We have everything from used furniture, to new furniture, to bespoke and antique furniture. We have something for everyone no matter your budget restraints or lack thereof. Our aim is to provide our customers with the widest possible selection both in-store and online, as you would expect from a quality furniture shop.
There are two ways of making a purchase:
Via our online store. (Click Here– to online stores)
Via one of our SuperStores. (Click Here – to locations)
Once you have made a selection your purchase will be processed for delivery.
The ReBorn Furniture Project currently delivers to London, Surrey, Kent, Sussex and Essex. As you can see below our delivery services vary depending on your location. We all keep our delivery charges as reasonable as possible.
Local Delivery is £10.00 and is with 20 miles of Folkestone – Delivery is with 7 working  days
Other Delivery is based on Distance from our main store in Folkestone, and is as follows:-
For 20 to 40 miles £15.00  – Delivery is with 7 working days
For 40 to 60 miles £20.00  – Delivery is with 7 working days
Delivery is with 7 working  days
Our delivery team is well trained, polite and professional.
For special deliveries outside of these areas and time please contact us via email at deliveries@rebornfurniture.uk
8) ReBorn Furniture Disposal Services
If you have furniture that you no longer want the ReBorn Furniture Project can help you go green by disposing of it responsibly… (Awaiting information/examples)
Donating Furniture?
9) ReBorn Furniture Newsletter
Whether you're interested to hear more about the work we are engaged in at the ReBorn Furniture Project or if you just love great furniture! We want to invite you to subscribe to our newsletter.
Here are three great reasons why subscribing is a no-brainer.
Receive discount notifications and special offers.
Be the first to see our new stock.
Learn more about our community and environmental projects as they unfold.